AMANITA Organic Garden (Perivoli)
The hotel is located in the middle of a 3.5 acre organic garden, consisting of a botanical garden, an orchard and a seasonal vegetable garden. The greek word for that is 'Perivoli' that means an area cultivated for family consumption that is surrounded by a fence. Our guests can roam the garden and relax in the special resting areas.
In the botanical garden, we cultivate some of the most signature herbs of the area.
Our orchard consist of 80 trees bearing local variety fruit (apple trees, pear trees, plum trees, cherry trees, lotus, etc.), which are used in our jams and are served during breakfast.
In the vegetable garden, seasonal vegetables are cultivated (tomatoes, peppers, eggplants, zucchini, onions, cucumbers, beans, etc.), all of which are served fresh, after being picked, or used in the traditional dishes we prepare for our guests every day.
In given hours and dates, our garden hosts experiential seminars and workshops on the botanical tradition of Pelio and the local cuisine.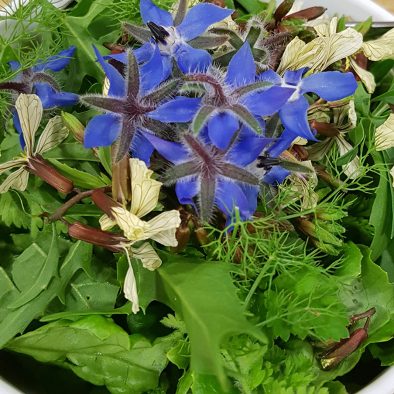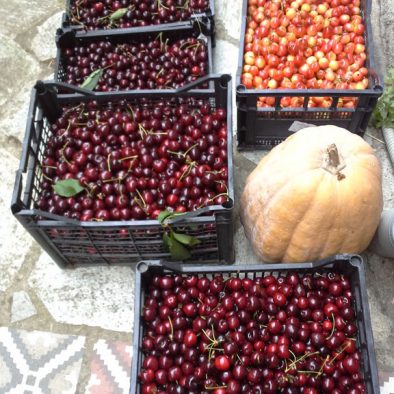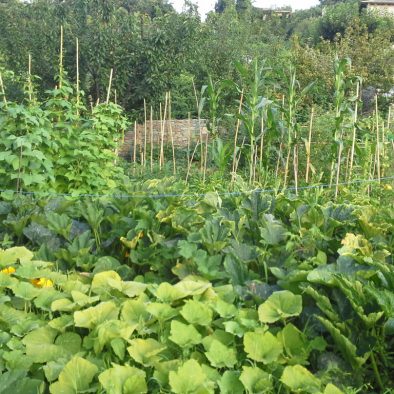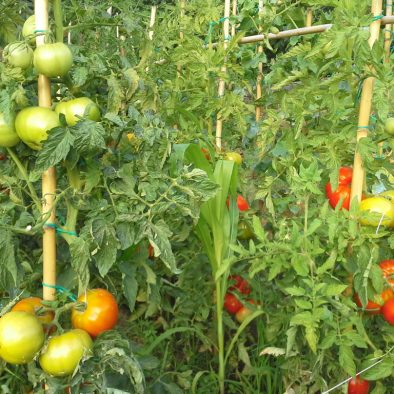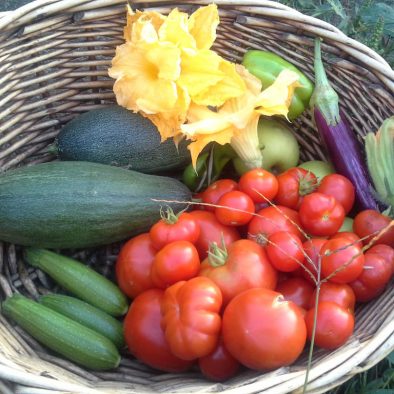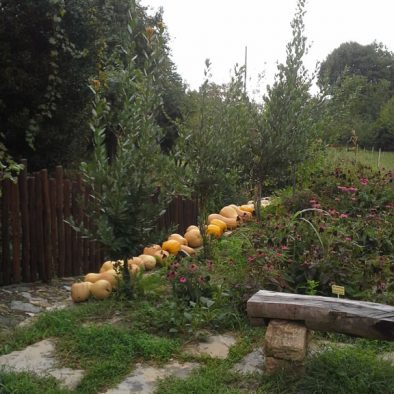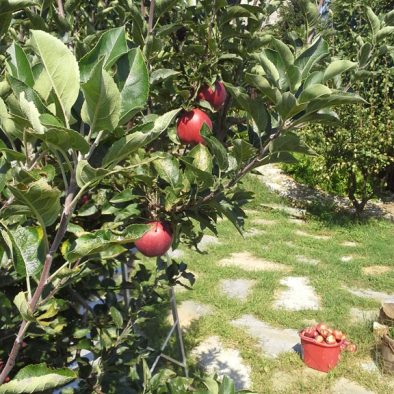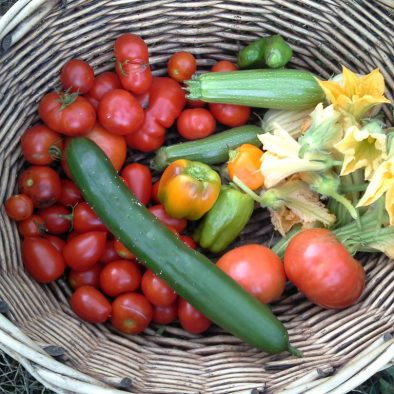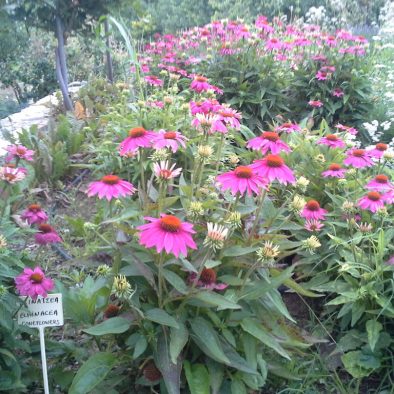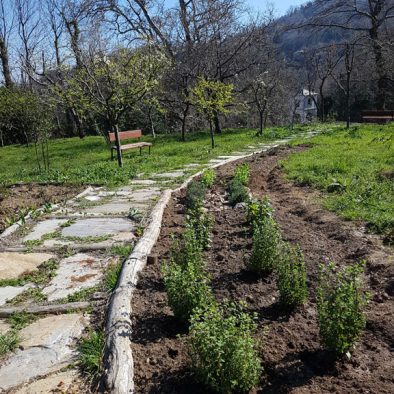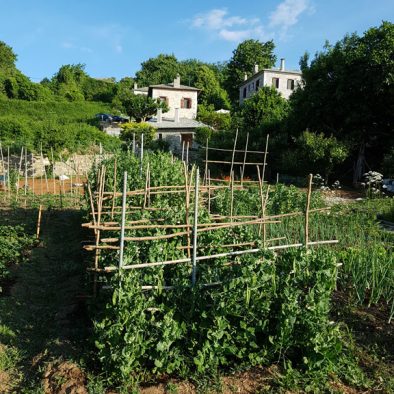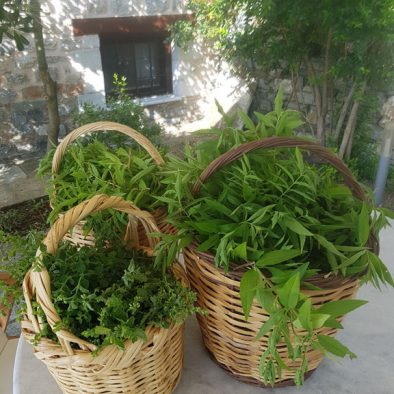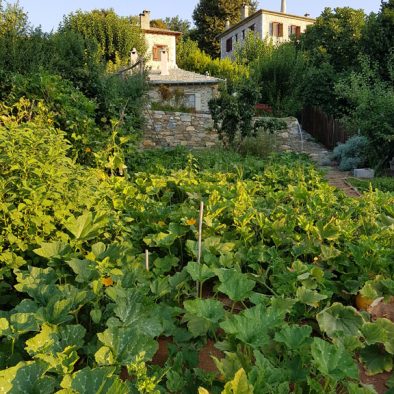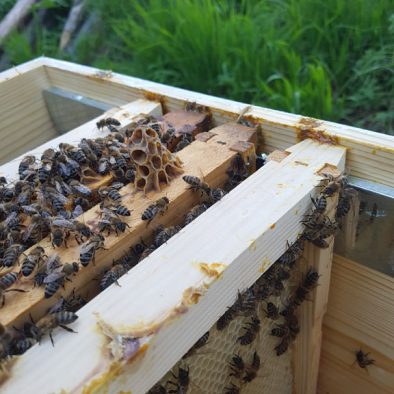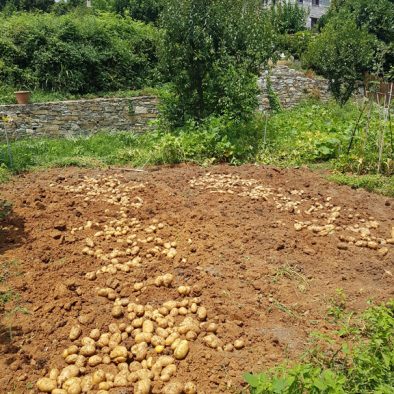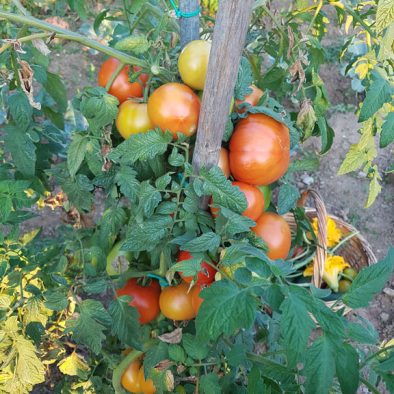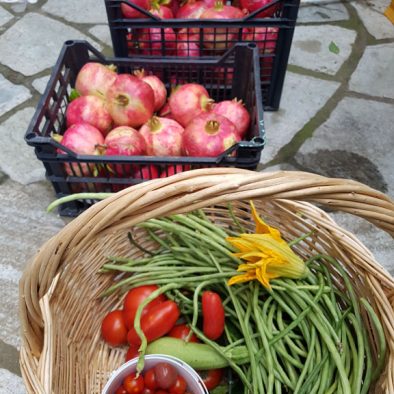 Mount Pelion has the richest vegetation in Greece with over 1000 species of plants and herbs of pharmaceutical and medicinal value. It is no wonder, therefore, that according to the legend, the science of medicine was first developed here. Witness to this fact is the legendary Centaur Chiron. Chiron was the noblest and wisest of the Centaurs, a tribe of half-horse men. He lived in a cave in Pelion and was a great teacher, who mentored many of the heroes of the ancient world. Chiron was particularly renowned for his skill in medicine. He was the first one who used herbs for the healing of diseases and wounds and according to the Greek mythology it was him, who taught the art of healing to Asklepios.
In antiquity herbs were used, fresh or dried, in powders, poultices, ointments and tinctures to treat a variety of physical ailments. Medical issues such as wounds, colds, swelling, burns and headaches were all treated using herb plants. Many culinary recipes included the use of herbs and gave rise to the common practice of ancient Greek herb gardening.
This unique ethnobotanical tradition remains uninterrupted until today. People throughout Pelion are still using a large variety of herbs for their healing attributes and their nutritional value and herbs are still part of the culinary tradition here.
We created the herb garden of AMANITA to honor this tradition and allow our guests to experience it. Amanita organic herb garden contains a small but beautiful part of the Pelion herbs. Reflecting the culinary tradition of the area, the herb garden serves as a vibrant living classroom for our experiential workshops, where our guests can learn practical techniques and tips for using herbs for both food and treatment of simple health conditions. The garden is designed to be decorative but utilitarian, that freely mixes medicinal and culinary herbs, and herbs used for beauty, fragrance and practical household use.
You may spot the blue violet flowers of lavender, or the small grayish-green leaves of marjoram and oregano. Look for the dark green leaves of mint, feel the sweet lemony aroma of lemon thyme, or the wonderful smell of rosemary. You may just relax in the garden or join our seminars, where you have "hands on" experience in the identification, processing and use of the most important Greek herbs for healing and culinary purposes.