AMANITA Guesthouse was ready to welcome the first visitors by the summer of 2006. Since then our aim is to offer to our guests relaxation and detoxification from the hectic modern life-style, along with a real "Mt. Pelion experience", by putting them in touch with local history, gastronomy and culture. 
After years of struggle with the lush vegetation, the buildings of the guesthouse are now surrounded by a large organic garden. Our famous breakfast makes use of organic fruit and vegetable from our garden as well as products of small local producers. Our guests have easy access to some of the most beautiful beaches of the Aegean and may join our walking tours to collect wild herbs, sprouts and mushrooms, as well as our kitchen lessons and workshops about the use of herbs for culinary and medicinal purposes.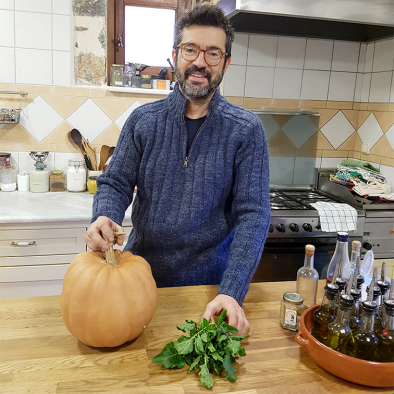 Filaretos Psimmenos
Guesthouse Owner
Mushroom enthusiast and culinary activist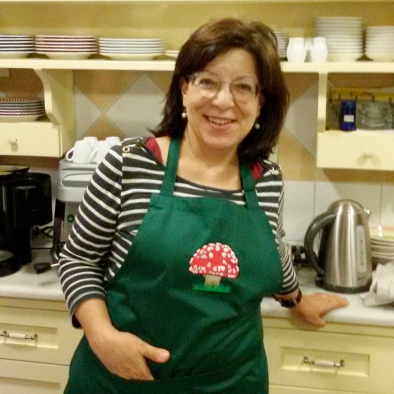 Marianna
Guesthouse Owner
Mistress of the Kitchenville
What a wonderful place! The hosts and owners, Marianna and Filaretos, are incredible people. Everything here is amazing, provided you love nature, great food, and supporting local traditions...Amanita should become the future of hospitality!
We had the most enjoyable time at Amanita, Filaretos and his family are outstanding hosts. The breakfast was out of this world and the knowledge about local cuisine we gained from talking about the ingredients was huge.
We spent 14 marvellous days at this very special place and enjoyed a really overwhelming breakfast with all kinds of fruits and vegetables and other products out of Filaretos' garden and the surroundings. We swam in the seas on both sides of the peninsula and we climbed the mountains between them, always with a taste of Mariannas' and Filaretos' handmade delicacies; sometimes having some of them with us for a picnic. Thanks to them ! A highly recommendable place!